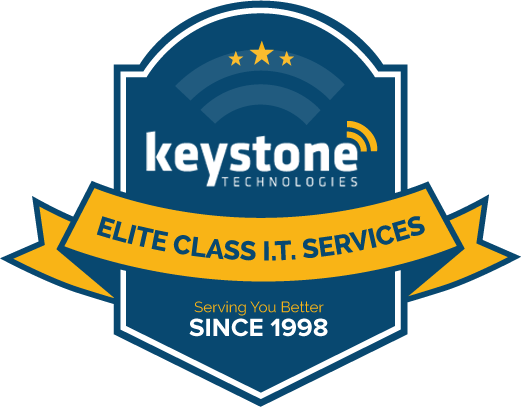 The Keystone Way
Providing elite-class IT services to small and medium-sized businesses is our purpose. This simple goal has allowed our company to grow its client base without any advertising whatsoever since our inception in 1998. Add to this our ever-thirsty desire for knowledge, and it's understandable why we remain the leading experts of IT solutions in our region and beyond. Our clients consistently benefit from our "do it right, the first time" approach which has proven to generate substantial long term savings, both in financial and time resources.
Offering reliable and expert IT service.
Consistently outperforming our clients' expectations.
Unparalleled track record.
"Industry-best" reputation.